I don't know about you, but I LOVE socks. While I don't always like wearing shoes, I super like having my feet covered. For warmth! In the winter I layer socks over my tights inside my boots, and I treat socks like slippers when I'm puttering around the house. The only time I don't like wearing socks is when I'm sleeping. I have a whole dresser drawer devoted to them, but that doesn't mean I couldn't add a pair or two more ;)
I love the sharp contrast of this pair. Plus, those whales are real cute.
(source)
It looks like mint is going to be a big color this year, so I need this pair to stay on trend.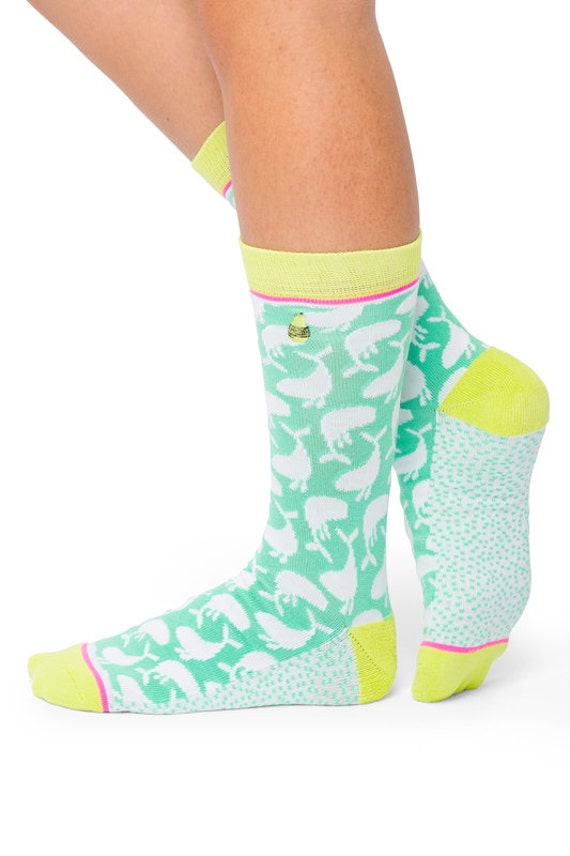 (source)
And these ones: so cool! Whales under and above the sea? C'mon, just try to tell me these aren't sweet.
(source)
Happy Wednesday, everyone!