I grew up in a house with a bare fridge. Our pictures weren't hung when we were small, our school work didn't make it on when we were older. Family pictures didn't go there, and neither did postcards. The only thing that made the cut, year in and year out, was a magnetic calendar from the (super nice!) Realtor that helped my parents get their house. That calendar lived on the side, next to the cabinets, mostly out of view. Now, years later, the only magnet to grace that fridge is a lemon-lime colored square that reads, "Mr. Right & Mrs. Always Right." So I have a weird relationship with magnets. I want them all, but I only want to display my absolute favorite of favorites.
But I deff want all these! And button magnets are so fun; I made some shamrocks for my Gram (but then kept forgetting to give them to her so they hold up our take out menus).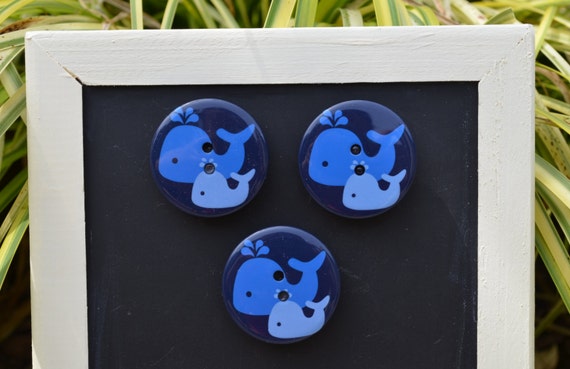 (source)
Yes to everything by The Fancy Narwhal! I'm especially taken with this Distinguished Narwhal magnet set :)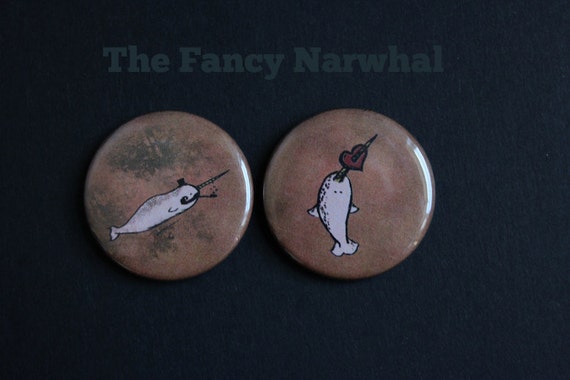 (source)
I'm actually digging this full set of 12 magnets, but (obviously) the whales take the  cake.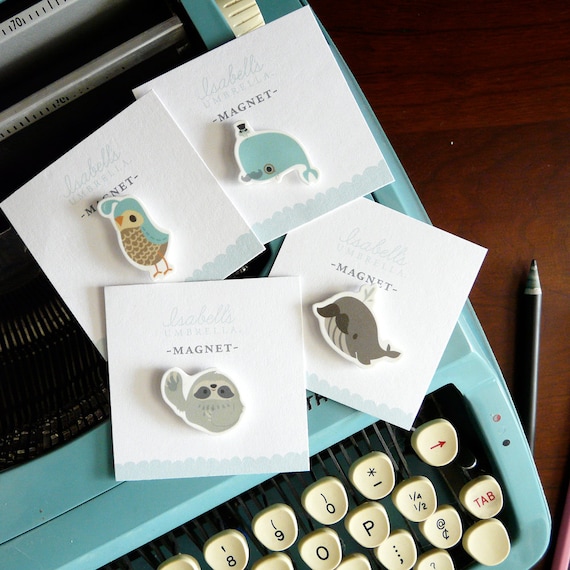 (source)
Truly, everything by Isabell's Umbrella is cheek-pinching cute.
IT'S WEDNESDAY! What have you done with your week so far?