I used to wear earrings like it was my job to wear earrings. I wouldn't leave the house with out them. At one time I wore 4 earrings in each ear, sometimes they matched, usually they didn't. In college I put very small gauges in the second wholes, rings in the higher holes, but left the first wholes for anything dangly and fun. I got into making my own and still have a giant (and heavy!) box of beads I don't know what to do with.
These killer whales are certainly attention grabbing!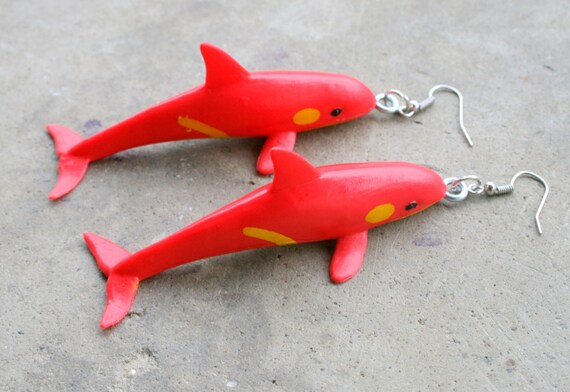 (source)
These would be good for a fancy dinner, where you want a subtle yet fun pair of earrings to complete an outfit.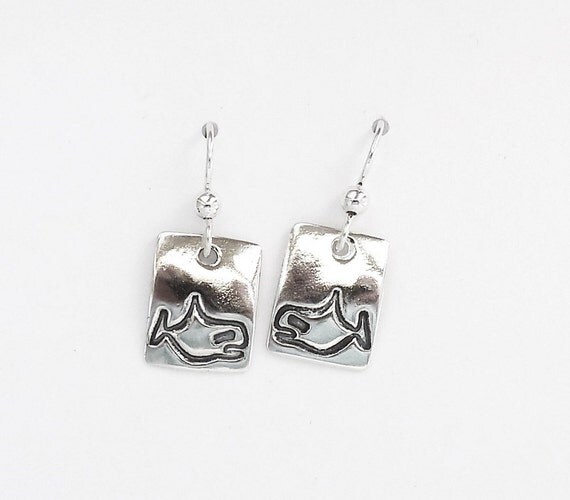 (source)
This is probably my favorite pair. Unquestionably whales, and the latches backs make it so you won't lose one by accident!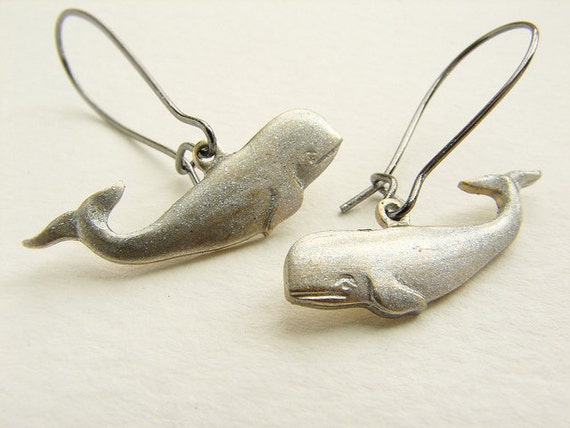 (source)
Happy Wednesday! Just think, if you're counting then you are already halfway through the week!