Let's talk about Belugas. They are arguably the ugliest whales out there. They look like lumpy sea ghosts. Swimming around in freezing cold water for most of the year. Always getting attacked by polar bears and killer whales and Inuits. Obviously you aren't blending in well with all that ice, Belugas! You're still on the protected species list! But I did find some cool Belugas on Etsy.
These earrings are beautiful. Hand painted and everything!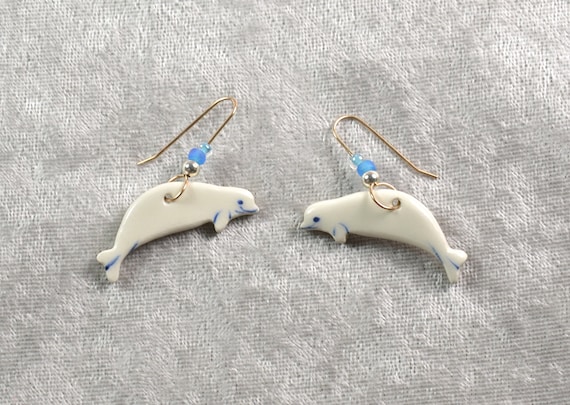 (source)
This iron-on patch is intense. You can totally see the Sea-Ghost coming out!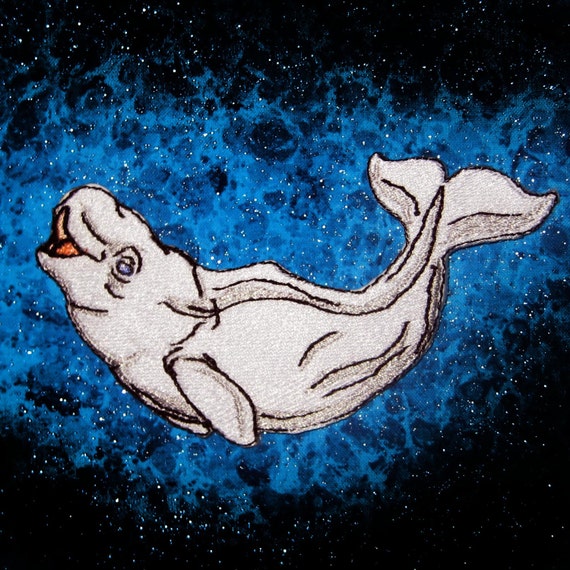 (source)
I love anything that can hang on a whale (which is why I have no empty wall space in my room). This whale is majestic! He'd be the show stopper of any wall.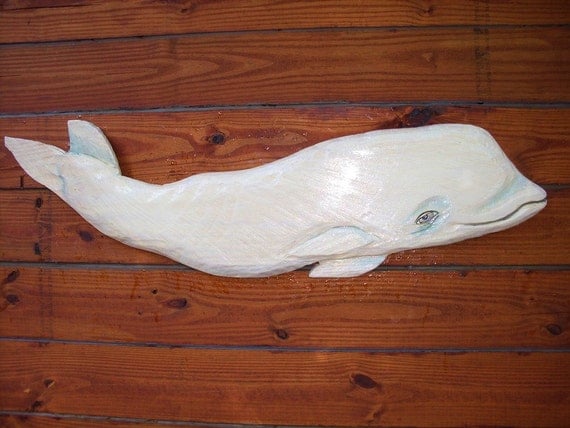 (source)
Hope your Wednesday isn't too cold!