I have some amazing Whale Card finds to share with you this week. The expression on this first one is cracking me up!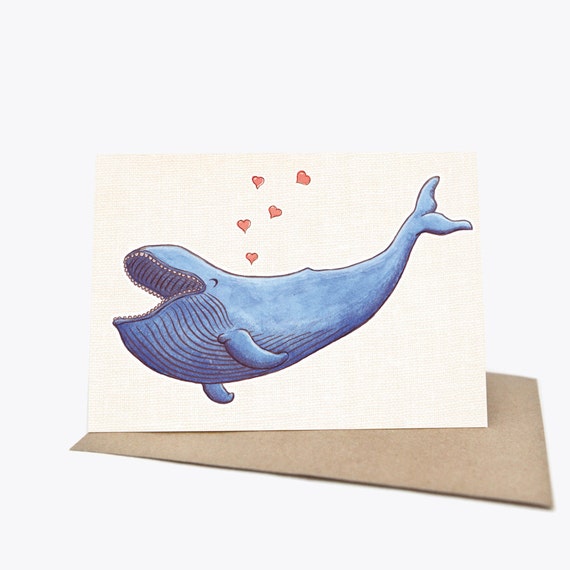 (source)
This next one is embossed, which totally explains why it appears to be jumping off the paper! Classic Stationers has 6 different whale cards to choose from and they are all equally beautiful.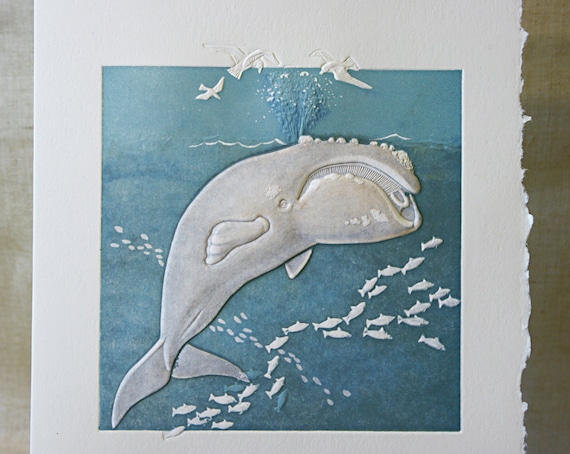 (source)
This one has to be my favorite, probably because it combines two of my favorite things! The detail of the whale and coral are incredible. I don't think I've seen a card like this before, ever.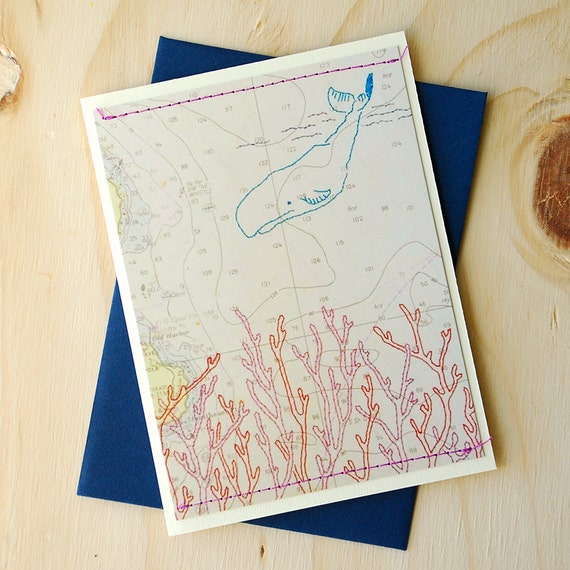 (source)
All of these shops have AMAZING cards for all occasions! I highly recommend giving them a look-over, even if whales aren't particularly your thing :)