I've been scouring Etsy for whale-print fabrics and lemme tell you, there's more to choose from than ever! Nowhere close to the number of owl prints out there. Still cute but, I mean, it's not The Tragic OWL. Am I right? Anyway, here are the ones at the top of my "buy" list (as soon as fabric intervention ends).
This one has to be my favorite. I love the different whales and the all the details!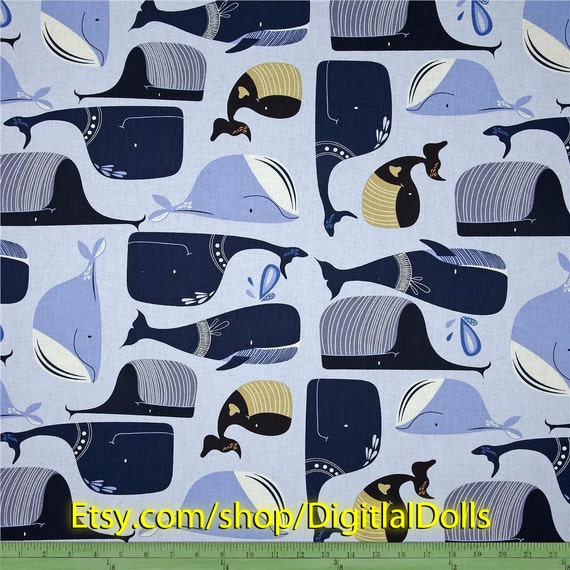 (source)
These whales are just precious. And if I ever decide to stock the shop with holiday-themed bags, this print would be great for Independence Day!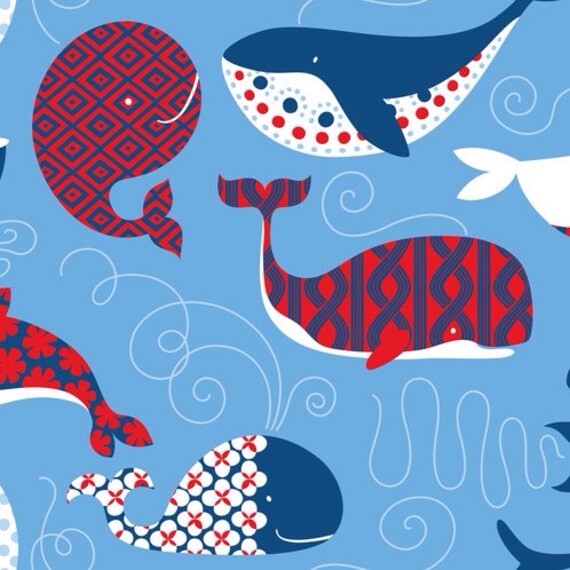 (source)
This print feels spring-ish to me. Don't get me wrong, I love snow. But I don't love the cold so I'm all ready for spring.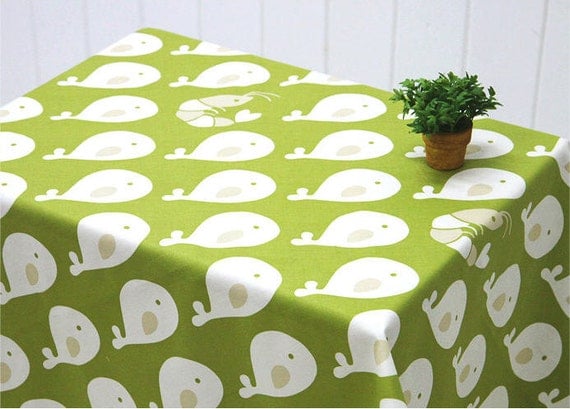 (source)
If you come across any great whale prints, be sure to let me know in the comments or by email! Thanks!