I'm always on the hunt for some great whale finds (obviously), and anytime I can find a shop with multiple whale-related items for sale I get super excited! Because 1) if I can get all the things I want from the same place, even online, I know it's going to save me time and money (be it travel or shipping or whatever) and 2) I like to support shops that sell things I love by buying things .
Or, as is usually the case with Wednesday Whale Love, make a list of things and cross my fingers for the next holiday or birthday.
Anyway, last weekend I happened upon Quid Ink Kollective. I found a cool shirt, then realized they had a narwhal thing, and then I poked around a little more and they have so beautiful creations! Oh, and most of the t-shirts are on sale :)
Have you seen a happier narwhal?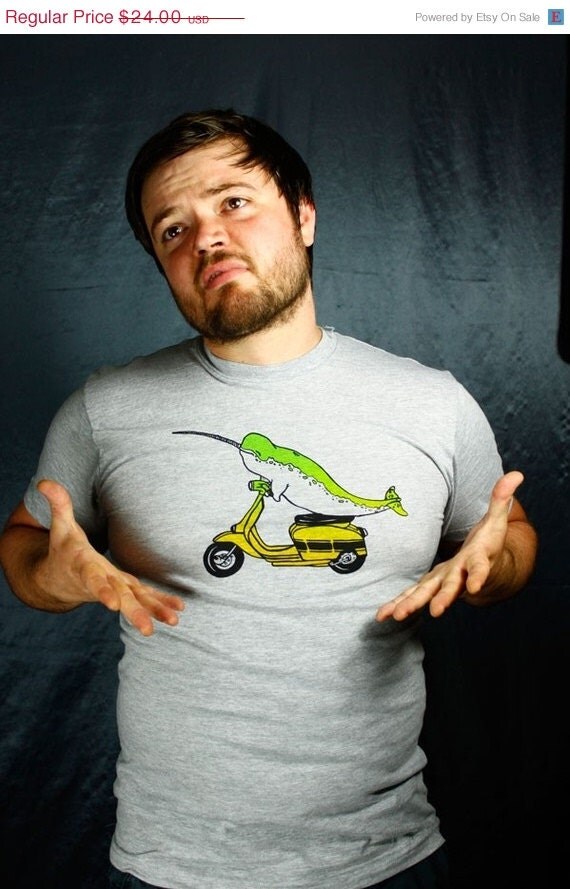 I bet not.
This shirt looks similar to a tattoo my friends and I are planning on!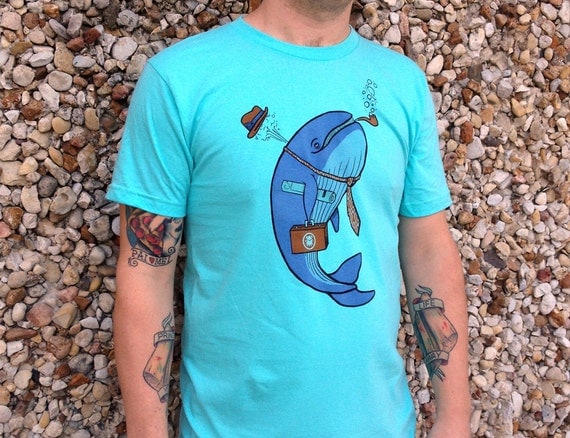 And this tea towel is so precious: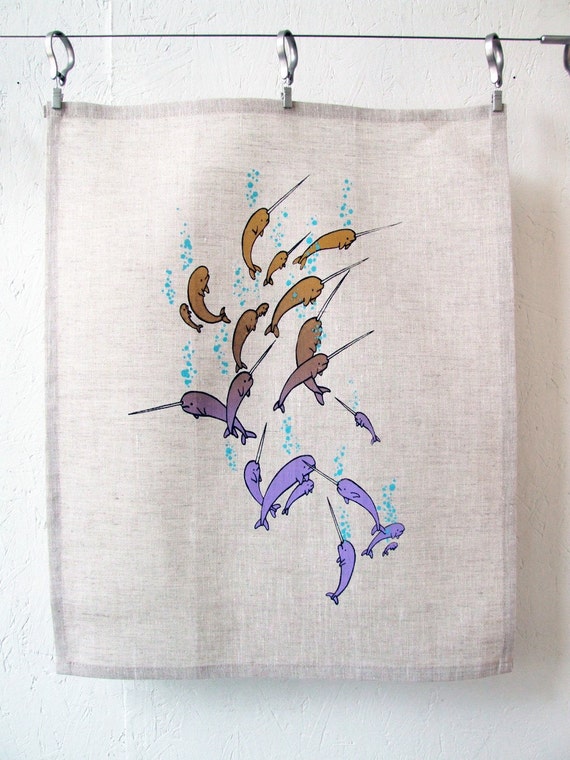 How could I not want it for my imaginary future kitchen?
I didn't include sources because all of these wonderful things can be found right in Squid Ink Kollective's etsy shop. Go! Check it out! And have a great Wednesday!