Welcome to Wednesday Whale Love, Blackfish edition! If you haven't seen the documentary Blackfish yet, this might be sort of confusing for you. Let me catch you up.
1) Orcas are highly intelligent animals.
2) Sea World isn't properly instructing their staff on how dangerous these wild animals are.
3) Due to Sea World's neglect and lack of understanding about Orcas, trainers keep getting killed.
WHAT?! THAT'S CRAZY! Yeah, no kidding.
(Blackfish on IMDB)
So good. It's streaming on Netflix now so if you have a free 83 minutes you should definitely watch it.
Then on my search I found this neat Etsy shop with not one but TWO Blackfish shirts!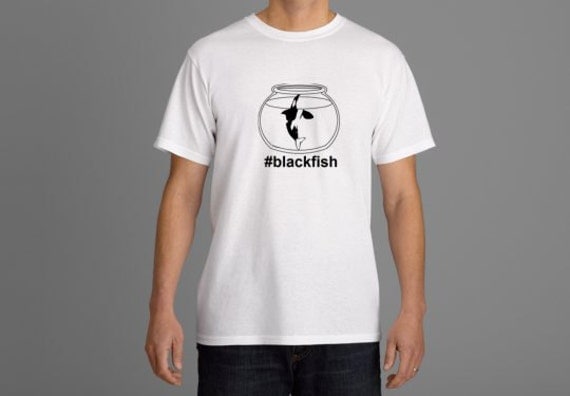 (source)
Proceeds from this first one are donated to wildlife conservation in the Pacific Northwest, which is pretty awesome. And the second one makes it look like these giant creatures are little fish tank installations.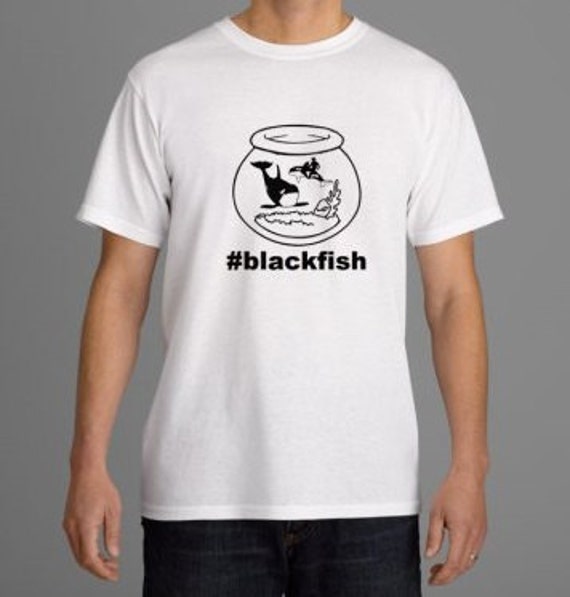 (source)
Which is hilarious in a totally not hilarious way.
Hope you're all having a great week, and that you have time to watch this movie!